Latest news
quietearth
[Celluloid 05.23.08]
post apocalyptic
movie
news
scifi
Christian Bale has reportedly signed on for a total of 3 films (yes!) and it came out today that shooting started this past May 5th in Albuquerque, New Mexico, so if anyone lives near there and wants to get some shots for us, we'd be happy to post them.
"In the highly anticipated new installment of The TERMINATOR film franchise, set in post-apocalyptic 2018, Christian Bale stars as John Connor, the man fated to lead the human resistance against Skynet and its army of Terminators. But the future Connor was raised to believe in is altered in part by the appearance of Marcus Wright (Sam Worthington), a stranger whose last memory is of being on death row. Connor must decide whether Marcus has been sent from the future, or rescued from the past. As Skynet prepares its final onslaught, Connor and Marcus both embark on an odyssey that takes them into the heart of Skynet's operations, where they uncover the terrible secret behind the possible annihilation of mankind."
Release date is set for May 22nd, 2009.
[Editor's note: Concept art was just released on the official website, so check it out after the break!]
T4 official website
You might also like
G.H (14 years ago) Reply

Christian Bale is John Connor? When did that happen? Seems kind of an odd choice for him, though I guess he is also Batman. Somehow seems a waste of his talent signing on for 3 terminator movies, though I guess its good news for terminator fans.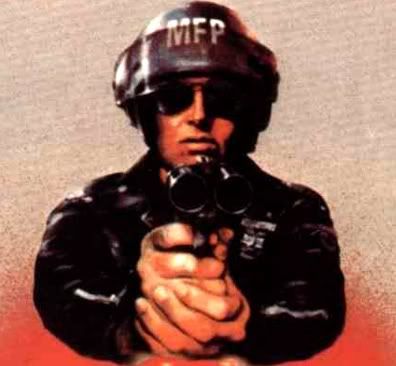 agentorange (14 years ago) Reply

What!? I can't believe you didn't know that! We've certainly got a lot to talk about GH.

Personally, I can't decide whether I would have preferred to see Nick Stahl reprise the role. But Bale and Gainsbourg together could be stellar.

Anonymous (14 years ago) Reply

Soon all the actors in Hollywood will be like "I'm John Connor", "No, I'm John Connor!"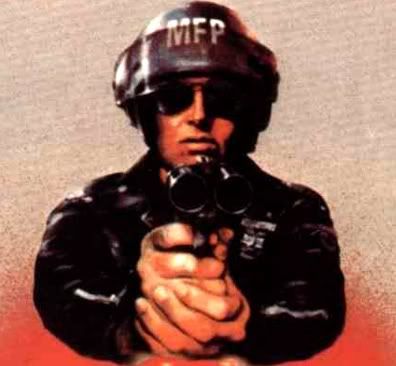 agentorange (14 years ago) Reply

An HK Droid flying over a devastated Landscape is enough to lift the hairs on the back of my neck. So far so good...

cynicaL_bastard (14 years ago) Reply

Let's face it. The finished result will look nothing like the concept art. Probaly less impressive.

Wilcoy (14 years ago) Reply

Sweet, I just wish James Cameron was directing though but looking forward to seeing more.

Leave a comment