Latest news
Christopher Webster
[Celluloid 05.21.08]
post apocalyptic
movie
news
scifi
Take those big guns away from Johnny Rico and the gang in Starship Troopers and you've got yourself El Eternauta, a very awesome sounding post-apocalyptic film that
"will follow a group of survivors who, after living through a deadly snow that overtakes Buenos Aires, are forced to battle invading aliens and their army of giant insects."
Yeah you heard me guys, as a follow up to her acclaimed Woman Without a Head, Argentinian director Lucrecia Martel wants to bring giant insects back to the forefront of the alien invasion genre, and we haven't been this happy since 1997. The film, which is being produced by Argentina's K&S Films, is said to be an extensive production that will feature massive set pieces and tons of SFX. But when will we know more? Well not for a long time by the sounds of it as there isn't even a script yet.
via
Variety
You might also like
Cyberhal (14 years ago) Reply

Can't wait. Loved Storm Troopers. Hey I even like "Them!"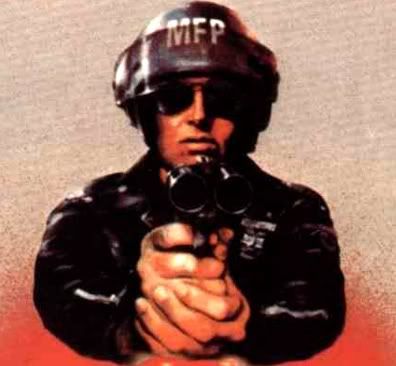 agentorange (14 years ago) Reply

Hey, I love storm troopers too... But I also love Starship Troopers :)

Ariel (14 years ago) Reply

Martel isn't Spanish, is Argentine.
El Eternauta is an alien invasion on Buenos Aires (Johnny Rico's city, BTW) and it will be filmed in that city.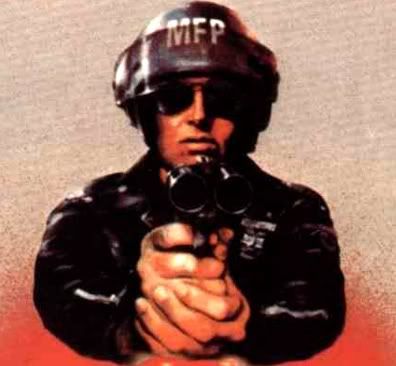 agentorange (14 years ago) Reply

Thanks, I got the info from a variety of sources, one of which reported that the events in the film would take place in Europe and not South America.

Keep in mind that the film is being co-produced by a Spanish production company so I wouldn't be entirely surprised to see a change of setting by the time the film drops.

Leave a comment