Latest news
quietearth
[Celluloid 05.13.08]
movie
news
scifi
Seven Arts will be marketing William Gibson's Neuromancer at Cannes with Joseph Kahn, most recognizable for his music videos, set to direct with a budget of $60 million. It was previously reported that Hayden Christensen would be starring but that might not be the case now as Seven will be announcing the cast lineup soon. William Gibson reportedly wrote the adaptation of his book. That's all there is for now folks, but let me just say I don't foresee good things with a no-name director.
via
Variety
You might also like
Anonymous (14 years ago) Reply

This is going to be a disaster that will make Johnny Mnemonic look like Bladerunner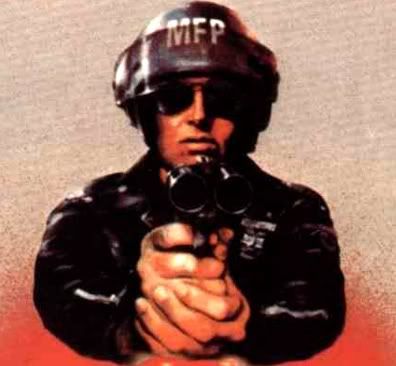 agentorange (14 years ago) Reply

Ouch, that would be bad.

Personally, I have high hopes that Neuromancer will finally be a Gibson adaptation worthy of his legacy.

Marina (14 years ago) Reply

On the one hand I'm worried they're going to kill this story but on the other, I'm curious to see who they can get on board. I'm not hoping for much but I'm still curious to see someone else's take on it.

quietearth (14 years ago) Reply

While they might be able to get some great people onboard, I just don't think it's possible to do the book justice.

sonaboy (14 years ago) Reply

this movie was doomed the minute Chris Cunningham fell away from it. William Gibson and Hollywood just don't mix.

Cyberhal (14 years ago) Reply

whoa, what a bunch of naysayers! how can you say it's bad before it's made?!

Leave a comment