Latest news
quietearth
[Celluloid 05.09.08]
movie
news
scifi
IGN got news from one of their sources that Frank Miller will be directing an adaptation of Buck Rogers with the script being written by John Dille, who hasn't had much in the way of features to speak of. The film is budgeted at only $40M as apparently the cheap effects will be a running joke. Huh? 40 million is a lot of coin! The story of Buck Rogers is about pilot who falls into a coma after being exposed to a gas and wakes up in the 25th century. So with Sin City 2, Ronin, and Hard Boiled on his plate, what's going to be next? I vote for Ronin!
UPDATE: Flint Dille says Miller is *NOT* directing, so they are still looking for one.
via
IGN
You might also like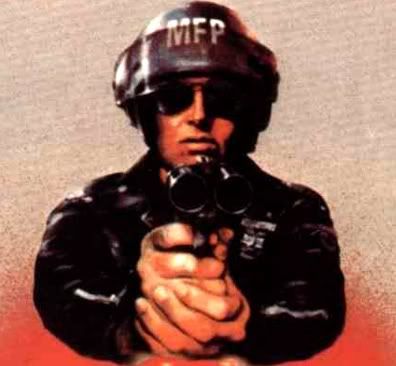 agentorange (14 years ago) Reply

Believe it or not I've got the soundtrack to this on vinyl. It's sooooo bad. The original feature length pilot for this show was the only saving grace of the series. And it's actually heavy on the PA in sections as well.

If you haven't seen it and you can stomach disco sci-fi you should check it out.

Dave Kellum (14 years ago) Reply

Yes, Frank Miller's Ronin as cinema as more than doable, it's necessary.

Leave a comment