Latest news
Christopher Webster
[Film Festival 05.08.08]
movie
trailer
news
animation
Out of the large selection of provocative international fare premiering at Cannes this year, Ari Folman's animated Waltz with Bashir has quickly risen to the top of the heap now that we've seen how visually powerful it promises to be. Ultimately a documentary about the Israeli army mission in the first Lebanon War during the Sabra and Chatila Massacre of the early eighties, Folman's film also looks to be a personal journey into the heart of darkness of his own repressed memories, all visualized through increasingly surreal images. I suppose you could say the animation is reminiscent of Linklater's stuff just without the jittery side effects of the rotoscope process. But really, you should check out the breathtaking trailer after the break.
Synopsis: "One night at a bar, an old friend tells director Ari about a recurring nightmare in which he is chased by 26 vicious dogs. Every night, the same number of beasts. The two men conclude that there's a connection to their Israeli Army mission in the first Lebanon War of the early eighties. Ari is surprised that he can't remember a thing anymore about that period of his life. Intrigued by this riddle, he decides to meet and interview old friends and comrades around the world. He needs to discover the truth about that time and about himself.As Ari delves deeper and deeper into the mystery, his memory begins to creep up in surreal images …"
Official Website
You might also like
Oliver (14 years ago) Reply

The video is down. damn.

quietearth (14 years ago) Reply

Fixed!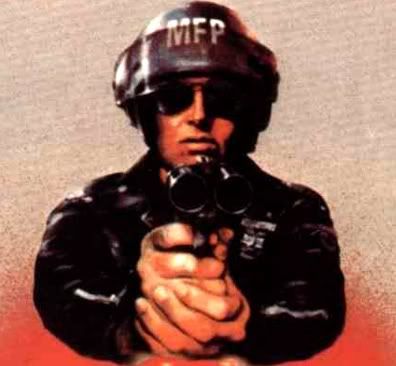 agentorange (14 years ago) Reply

This trailer is not as good as the one that we posted yesterday. It doesn't showcase how completely mind-blowing some of the visuals are at all. Who knows why it got taken down. Sorry guys.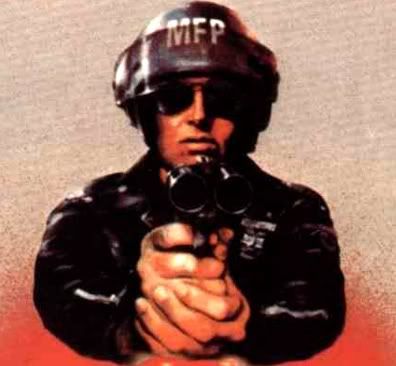 agentorange (14 years ago) Reply

Okay, so the good trailer has resurfaced now that the film's official website has gone live. Check it out. It's amazing.

Leave a comment