Latest news
quietearth
[Celluloid 05.08.08]
post apocalyptic
movie
news
We've been tracking this PA flick for a while and now, an having played a couple of festivals, there's still no word on a release. But we do have news that the film has been renamed to 20 Years After and has a new trailer. 20 Years After is a post-nuke, post-plague flick about the first child born in 15 years, and I have to say the footage looks great, not to mention the premise. Synopsis and trailer after the break.
"Everything that could go wrong did go wrong: War, Terrorism, Natural Disasters. Evacuees were ushered from the cities to refugee camps in rural areas. In-fighting, famine and disease took their toll on the survivors. Now, twenty years after the bombs fell and the plagues ran their course the few that remain live in fear and without hope.


This is a post apocalyptic fairy tale about a young woman's journey to deliver the first child born in 15 years. Sarah's refusal to give up is inspired by a lone voice on her radio. Michael broadcasts distant messages of hope mixed with the music he scavenges from the dead. Forced from her basement home by drought and relentlessly pursued by those who want her baby, Sarah crosses paths with Michael in a strange and enchanting refuge of disparate survivors. Together Sarah and Michael will begin a journey that will take them beyond the desolate Southern Corridor and into the unknown future."
via
Gomorrahy
You might also like
Oliver (14 years ago) Reply

The new name sounds like the most PA or plague movies out there,..uhm probably marketing reasons. Anyway, I think the old one was fine.

quietearth (14 years ago) Reply

I agree. It definitely loses character with the new name.

wilcoy (14 years ago) Reply

Changeing the name 20 years after I think is a parable title to the 1984 movie The Day After...Seeing the trailer for the first time I can't wait. PA Rules!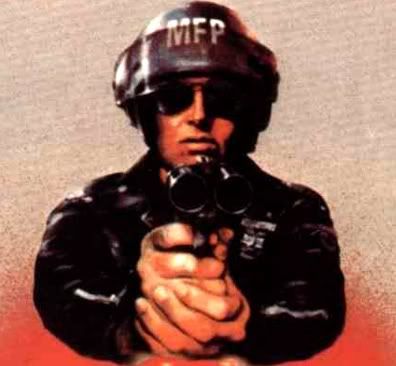 agentorange (14 years ago) Reply

Better poster... if there was a kid on the roof it would remind me or Jericho.

Jay (13 years ago) Reply

I had a great time playing an in the film and hearing how well it is being received at film festivals all over the country.

Tami (13 years ago) Reply

Just wanted to give you a heads up that we will be showing this film at Dragon*Con this year.

. (13 years ago) Reply

October 7, 2008 apparently

http://www.amazon.com/20-Years-After-Joshua-Leonard/dp/B001DTWX1G/ref=sr_1_2?ie=UTF8&s=dvd&qid=1218098822&sr=1-2

Dan (13 years ago) Reply

The movie will be available Tuesday October 7th - I believe Blockbuster will have it, and also Netflix.

Anonymous (13 years ago) Reply

My wife and I just saw this wonderful gem. I'd been looking for it ever since seeing it mentioned here. Thank you!

However, if you've seen it you may want to head over to IMDB where it is getting a lousy rating. It deserves far better.

Leave a comment