Latest news
Christopher Webster
[Celluloid 05.01.08]
movie
trailer
news
comedy
To sum up what you can expect from the Duplass Brother's new film Baghead in only one sentence is a tough challenge but here it goes anyway. Baghead is a tongue-in-cheek jab at low budget movie making and an honest look the desperate life of actors so it's funny and a little endearing but it's also kind of a horror film full of the genuine scares that only come from the kinds of movies where guys with bags over their heads look into girl's windows at night. Whew. It's certainly been garnering a lot of buzz since blowing minds at Sundance this year (which is how we came to hear about it) and now that this proper trailer has finally arrived you can really see why. It looks as terrifying as does funny. So check it out after the break.
You might also like
wolfeyes (14 years ago) Reply

way creepy. it's like if Michael Haneke did comedy.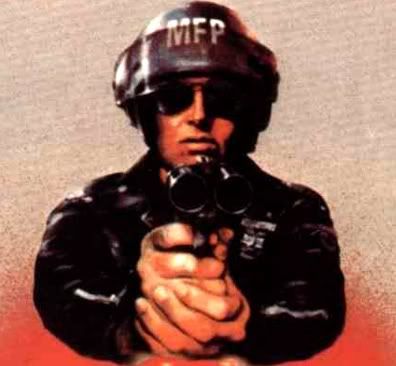 agentorange (14 years ago) Reply

Very astute observation. I looks good doesn't it.

Leave a comment