Latest news
quietearth
[Celluloid 04.30.08]
zombies
movie
news
horror
This sounds strangely like the failed TV show Babylon Fields where loved ones come back to life, not as flesh eating zombies but like regular people, and come home, creeping everyone out. Handling the Undead is based on the book of the same name by John Ajvide Lindqvist who also happened to write the book that Let the Right one In was based on. Here's a synopsis of the book: "Something very peculiar is happening in Stockholm. There's a heatwave on and people cannot turn their lights out or switch their appliances off. Then the terrible news breaks. In the city morgue, the dead are waking up... What do they want? What everybody wants: to come home. 'Handling the Undead' is a story about our greatest fear and about a love that defies death." There isn't much available beyond that but we'll be watching.
Our post on Babylon Fields
via
Gomorrahy
You might also like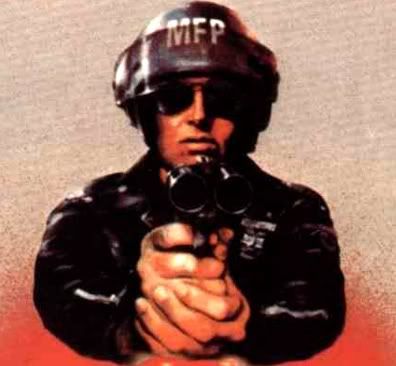 agentorange (15 years ago) Reply

This also sounds suspiciously like Robin Campillo's french film They Came Back.

Actually now that I think about it, it's also very similar to Philip K Dick's "Counter Clock World," where time reverses and people who were once dead wake up and need homes.

Cyberhal (15 years ago) Reply

I really like films/shows where the dead come back. I like Pushing Up Daisies, and I really liked the show Dead Like Me. Something about the life/death thing.

marvinmartian (14 years ago) Reply

I just saw this on sale in Borders. Looks very interesting. There was a similar story in Kelly Link's great book 'Magic: For Beginners'.

Leave a comment