Latest news
quietearth
[Celluloid 04.22.08]
news
short
scifi
animation
I first stumbled onto Walter Krudop's works back when I found Rocket Ranger Patrol, an animated feature he's been working on. We posted news of it with a couple of exclusive photos quite a long time ago. But since then, Walter has been dabbling in much, much more. In fact, I've been waiting on further information from him to share with you guys but he's been so busy, so he was kind enough to provide us with this clip from one of his shorts about "The Builders", complete with a computer voice over (circa 1980s) and faux camera work that would make any cinematographer proud. You really want to see this one folks, it's about building robots and it's after the break.
Our post on Rocket Ranger Patrol
You might also like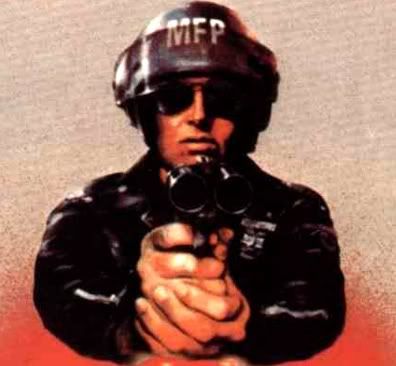 agentorange (14 years ago) Reply

Wow, that is truly stunning. What an amazing talent. Does he foresee release dates for this or Rocket Ranger Patrol any time soon? Let's bug Walter about that shall we?

scifijones (14 years ago) Reply

Perfect. Further developments?

Leave a comment