Latest news
quietearth
[Celluloid 04.22.08]
movie
news
horror
What with the recent review of the B film Killdozer over at Twitch, why not news of a dark looking film in the same vein? Avery, the ever tireless movie fanatic (dude you should have your own site) passed this along too much rejoicing. Crawler is about a group of construction workers fight for their lives as their 50 tons bulldozer appears to have a life of its own, and an insatiable hate for the living. Teaser below the break.
Crawler official site
You might also like
Avery (12 years ago) Reply

It's about time that someone tried this sub genre of horror again!!Could be a lot of fun!!This 'Blood Car',and that new film 'Hybrid' with the killer hybrid car seem to be reviving the killer vehicles genre again.

quietearth (12 years ago) Reply

Blood Car is more comedy then horror, and it's bloody hilarious! (pun intended)

Avery (12 years ago) Reply

Believe it or not,I still haven't seen it and I' from Atlanta,Ga. where it was filmed.I'm so ashamed.I wanted to,but missed the chance.I'll have to check it out.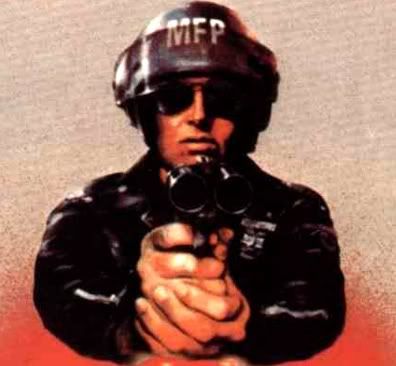 agentorange (12 years ago) Reply

Blood Car is so pointedly satirical that in a review I once wrote on it I even went so far as to compare it to Jonathan Swift's "A Modest Proposal." Oh yeah, and this also looks cool. Nice catch Avery!

Avery (12 years ago) Reply

THANKS!!It does look like it could be a lot of fun.

Mike White (12 years ago) Reply

Believe it or not but I'm working on a "killer car" article right now -- Blood Car and Killdozer are in it! This is my first time hearing about Hybrid or Crawler

Leave a comment