Latest news
quietearth
[Celluloid 04.03.08]
zombies
movie
news
action
kungfu
We just got an update from Blake Faucette over at All Aces who informed us of a couple of things, and I gotta tell you these guys do low budget features which look right great, but unfortunately they haven't put any of them out yet! In fact, they have a couple of post apocalyptic films we're still waiting to see, but anyways we first off have a new traielr for Dogs of Chinatown which is a radical departure from what we saw last time. This one incorporates some digital gimmickry which gives it a sort of Sin City feel, but with color. Dogs of Chinatown is an artys gangster flick with some great martial arts and it's about a war between the Mafia and the Triad. The next thing they informed us about is a film they should start working on soon called WAR OF THE DEAD which features hi-tech body armor, weapons, and lots of zombies. They should have a short film up next week for us to take a look at, so check out the new trailer below the break!
Our original post on Dogs of Chinatown
You might also like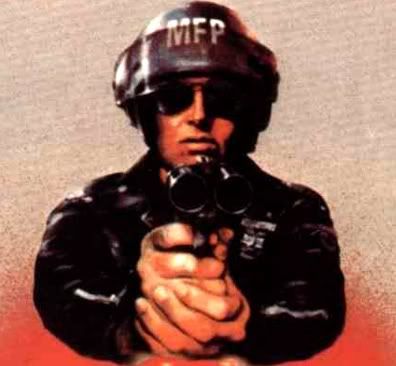 agentorange (14 years ago) Reply

The fight choreography in this looks out of control. Good stuff.

Leave a comment