Latest news
quietearth
[Cathode Ray Mission 03.18.08]
news
scifi
Yeah that's right, Sir Ridley Scott. Made for a "two night television event" on A&E, I'm not seeing when it's premiering, and in fact, I can't see the trailer, so hopefully you'll have better luck. I read the book by Michael Crichton this is based on back when I was a teenager and thought it severely lackluster, but after just seeing a trailer for the 70's film I think I'm going to have to add it to my long list of must see movies. "A U.S. satellite crash-lands near a small town in Utah, unleashing a deadly plague that kills virtually everyone except two survivors - an old man and an infant, who may provide clues to immunizing the population. As the military attempts to quarantine the area, a team of highly specialized scientists are assembled to find a cure and stop the spread of the alien pathogen, code-named Andromeda." Link to official website with trailer following.
The Andromeda Strain official website with trailer
You might also like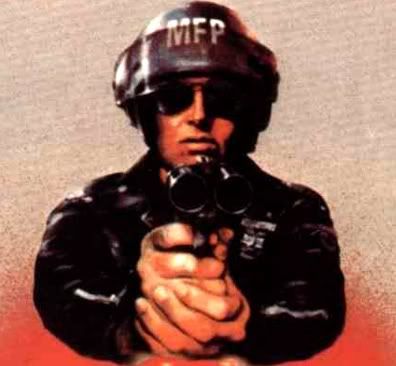 agentorange (14 years ago) Reply

It's a very long trailer which starts out kind of lame like a made for TV Scifi original. As it goes on it gets better and better and showcases some great FX and set pieces.

Robert Wise's original is one of my favorite films so I'm wary. However, I have quite a fondness for the Scott brothers (one, of course, more than the other) so my hopes are high that under their watchful eye it comes out strong. I guess we'll see won't we?

John Eddy (14 years ago) Reply

The original movie is well worth the watch and, after viewing it, you might look at the cast pictures of the A&E version and wonder why they are all so young.

quietearth (14 years ago) Reply

ok I finally got to watch it and it looks rad.. I especially like Ricky Schroeder, yo Silver Spoons!

Leave a comment