Latest news
quietearth
[Celluloid 03.06.08]
movie
news
horror
I've been sitting on this for a while so I figured it's about time to post it. Written and directed by Adam Wingard, Pop Skull has been running the film festival circuit and was picked up by Wild Bunch in France with no release in site. It's about a pill addict in Alabama who must deal with day to day life and the influence of the murderous and displaced spirits which inhabit his house. If you watch the trailer you'll see this really straddles the line between arthouse and horror which makes for a great combination in my opinion. I can't wait to see this but unfortunately I think it might be a while. Trailer following.
Pop Skull official website
You might also like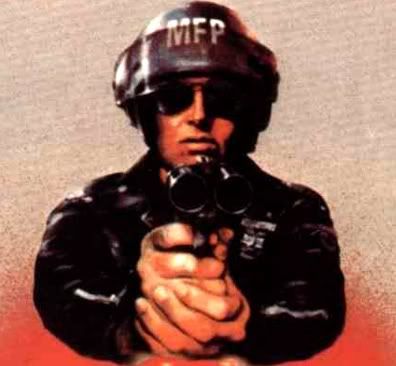 agentorange (15 years ago) Reply

I was going through The Wild Bunch Media Kit the other day. They have a huge catalogue of great films coming out.

Hunter (15 years ago) Reply

This is a awesome film! I hope it gets art house theatrical release. One of the best films at AFI this year. Really artsy and story and acting was great. Good indie film!

Leave a comment