Latest news
quietearth
[Celluloid 03.05.08]
movie
news
scifi
thriller
drama
fantasy
We got word from the good folks over at TLA's Danger After Dark label that they'll be releasing the 2005 film Storm on DVD May 27th and to boot, they told us the film was awesome. After watching the trailer and checking around, you don't need to convince me. Boasting Matrix-style special effects and looking stylish as heck, the DVD will have both English dubs and subs. The story revolves around a slacker who meets a fiery-haired woman who has a little box which is part of a major battle between good and evil. So check out the trailer and full synopsis following!
"Gut-punching action, gory murders and Matrix-style special effects await you in the ultimate thrill ride that will leave you on the edge-of-your seat! Donny is a "slacker" whose life takes a terrifying turn when a fiery haired woman enters his life possessing a box which may hold the answers to human existence. Plunged into a harrowing adventure, the pair travel through time and fight off dangerous assassins bent on claiming the mysterious object. But time is running out for Donny, and soon he caught in the battle between good and evil, leaving the future of mankind in his bloody hands."
You might also like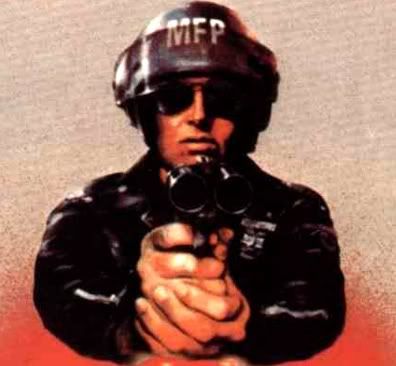 agentorange (14 years ago) Reply

Very cool indeed.

I love modern Euro action films because they don't dispense with that awesome gritty art house look. It makes everything look more believable including CGI work. For proof just rewatch the amazing Nightwatch.

Leave a comment