Latest news
Christopher Webster
[Celluloid 02.25.08]
movie
news
scifi
How MORAV, a giant robot TV series that's been in production since 2006, slipped past me I'll never know but, owing a great debt to Robocop and other mech titles, MORAV looks pretty darn cool if the show's makers can pull it off. Perhaps as a bonus (like any one of us would care heh) MORAV also claims to be so much more than just giant robots ripping each other to shreds. More on MORAV after the jump...
As I said, if (and that's a big "if" at this point) the filmmakers can pull this off it should be cool, but based on an early promo I found on the intertubes this morning it's not looking too good. Bad green screen work and some clunky FX are dragging down my robo-buzz, but we'll keep an eye on this one and keep you updated on it's progress.
Synopsis: "While MORAV's excitement comes from the massive 30-foot tall robots, it is a dark and gritty action-filled military drama seeped in sci-fi overtones. MORAV also captures the political and sociological undercurrents of what are going on today in places like the Middle East as well as capturing the dynamics of the China/Thailand situation. While keeping the sci-fi elements to the story exciting and realistic, MORAV is a non-stop action adventure that will excite for years to come."
Offical MORAV website
Early Promo Clip
Via Twitch
You might also like
Van (14 years ago) Reply

Is the video gone? I clicked the Early Promo Clip link, and all I'm getting is a bunch of Discovery Channel ads.

Avery (14 years ago) Reply

This is actually a TV series and not a feature-length film.It sounds very interesting though.Those are some bad-ass looking robots!!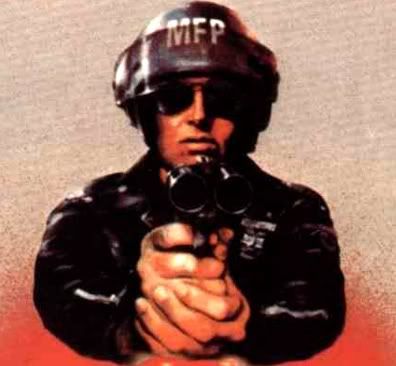 agentorange (14 years ago) Reply

Thanks for the info Avery. And Van, I tracked down the link and re-embedded it. Hopefully it works.

Leave a comment