Latest news
quietearth
[Celluloid 02.22.08]
movie
news
horror
This should make agentorange really happy (I think he's dying for a comeback of the vampire genre and it looks like it's just getting started). One of the stars of The Signal (which just opened today), A.J. Bowen, tells SCIFI Wire "We shot it in Austin over the summer, and it's a black-and-white movie sort of like The Twilight Zone. It's a counterculture film, like Repo Man." Sounds good to me. The film stars Michael Parks (Kill Bill, Planet Terror). Bowen said, "It's about a lonely, creepy guy [Bowen] who's taking care of his bedridden father [Parks], but his bedridden father just happens to be a vampire, too. The guy ends up finding his soul through the process. ... We were lucky to get Michael Parks to play our vampire. That was pretty cool." AJ said inspiration for their flick came from Eraserhead, Twilight Zone, and The Third Man. Awesome! Whle the film sounds like it's in post, no release date is set.
via
SCIFI Wire
You might also like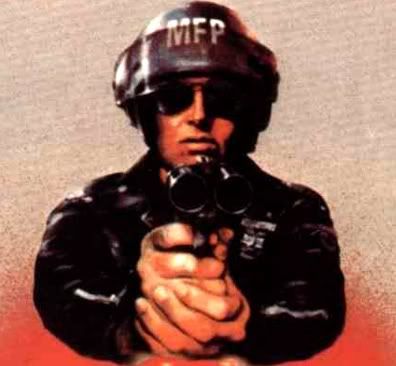 agentorange (14 years ago) Reply

Eraserhead, Twilight Zone, and The Third Man? Now that sounds like the beginning of something really rad. Plus nobody plays creepy like Parks. Should be interesting... and yes, it's been a while since I've been blown away by a Vampire film. 30 Days of Night was probably the best one in a while in terms of setup and style but even that somehow fell short.

Actually some of you vampire fans out there should share your favorite vampire films with in the comments below.

soma (14 years ago) Reply

Nadja and Near Dark were always my favourite.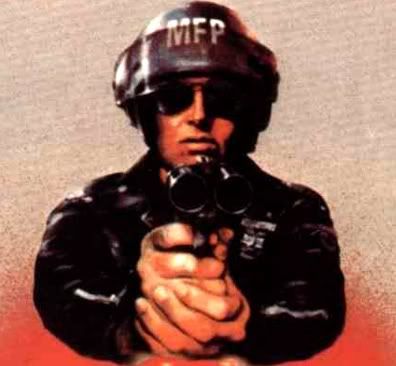 agentorange (14 years ago) Reply

Near Dark is classic. Also, Nightwatch is an easy 10 out of 10 in my books.

quietearth (14 years ago) Reply

thanks soma.. I've been trying to figure out the name of this movie lately and I didn't remember it was Lynch.. Nadja!

Leave a comment