Latest news
quietearth
[DVD News 01.28.08]
apocalyptic
news
dvd
drama
Releasing tomorrow on DVD is Chris Gorak's (Production Designer on Lords of Dogtown among others) directorial debut, Right At Your Door. It's set in LA after a whole mess of dirty bombs go off and it's really a drama about a man and his wife, who is stick outside their home. It really doesn't delve into the panic which ensues, but concentrates more on the personal story, so basically it's character driven without really any effects. Link for synopsis, trailer, and dvd purchase following!
Purchase DVD at Amazon
Our post with trailer and synopsis
You might also like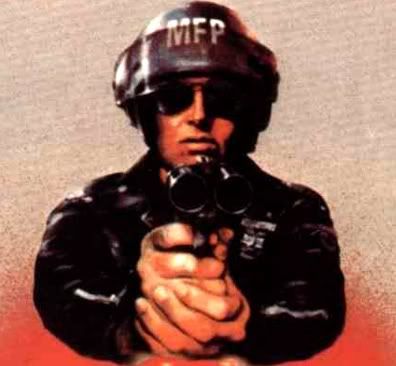 agentorange (14 years ago) Reply

Right at your Door is a really great example of indie budgeted PA done right. A highly recommended watch.

vree (14 years ago) Reply

I like it too. This is a good one

Leave a comment