Latest news
Christopher Webster
[Celluloid 01.22.08]
movie
news
Utterly shocking. Seriously, words fail me as I attempt to write some kind of post that might, in some small way, give credence to the history of such a great performer and one of my favorite actors. Let's just suffice it to say that he'll be missed terribly around here at Quiet Earth and it is with great anticipation that we await Dark Knight and a performance that will probably be his greatest yet.
Here is Ledger's selected filmography for those of you interested in tracking the actor's work:
The Dark Knight (2008)
I'm Not There (2007)
Casanova (2005)
Brokeback Mountain (2005)
The Brothers Grimm (2005)
Lords of Dogtown (2005)
Ned Kelly (2003)
The Four Feathers (2002)
Monster's Ball (2001)
A Knight's Tale (2001)
The Patriot (2000)
Article from CNN
You might also like
Morgangodfreeman (13 years ago) Reply

man that's so sad

Jamie Thornton (13 years ago) Reply

Wow. I read your post and thought at first that it MUST be some kind of joke. How shocking and sad. He was a great actor.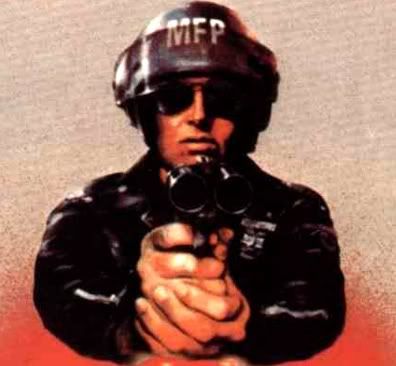 agentorange (13 years ago) Reply

That would certainly be a pretty bad joke... I didn't mention this in the post but I guess that means Terry Gilliam's new film, The Imaginarium of Doctor Parnassus, must be on permanent hiatus seeing as Heath was the star and it's still in production. Yet another reason this news is so shocking.

Anonymous (13 years ago) Reply

The story has been updated. No he wasn't found in Mary Kates apartment...

http://cityroom.blogs.nytimes.com/2008/01/22/actor-heath-ledger-is-found-dead/index.html?hp

Hobo (13 years ago) Reply

Man I could cry. He was so amazing... I loved his role in Lords Of Dogtown and his upcoming joker role.

Leave a comment