Latest news
quietearth
[Celluloid 11.13.07]
post apocalyptic
movie
news
Ok so maybe thanks wasn't the appropriate word.. We all know with the long list of movies being redone, this might just be another butchery. Word is newcomer Joseph Kosinski who's directed a bunch of award winning commercials will be doing the film. For those of you who missed the 70's cult scifi post apocalyptic favorite, watch it first! All that's listed in IMDB is: "A young man at odds with his society's mandatory death sentence for all those turning 21 plots a daring escape on the eve of his fateful birthday." So we don't really know if anything is going to be changed. Timothy Sexton, who also did Children of Men, will be doing the screenplay. Ok so we have some PA flavor. The project is currently in development and is slated for 2010.
You might also like
Anonymous (13 years ago) Reply

Lol its the 30th birthday :) not 21st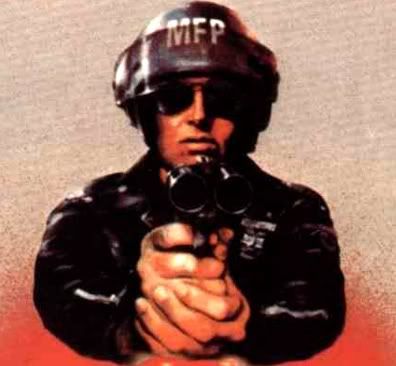 agentorange (13 years ago) Reply

It's the 21st birthday in the novel. It was changed for the film.

Leave a comment