Latest news
Marina Antunes
[Film Festival 12.06.11]
review
drama
Year: 2011
Director: Whit Stillman
Writer: Whit Stillman
IMDB:
link
Trailer:
link
Review by: Marina Antunes
Rating: 5 out of 10
It's always sad to see a director whose work you love and respect lose his cool factor. Usually, this happens over a number of films but in the case of Whit Stillman, it's not only immediately obvious, likely because he hasn't made a film in over a decade, but painfully so.
A wordsmith and master of dry, poignant humor, Stillman has been away from the movie making scene since 1998 when
The Last Days of Disco
made a big splash. And for good reason too. The tale of two fresh college graduates making a life for themselves in the book industry as the last days of the disco era disappear, it's a comedy of manners as well as a poignant look, through the use of melodramatic characterizations, at how hard it is to find one's way. It's very similar to Stillman's previous work and the fast paced dialogue and near caricatures of his characters have become a trademark for Stillman and for his return, he's gone back to the formula that worked but
Damsels in Distress
doesn't have the heart or likability factor that his previous movies do.
Greta Gerwig stars as Violet, the overbearing, stuck-up leader of a group of girls who fancy themselves better than everyone else when in fact, they are mostly ignored by the masses. On the first day of school, they take it upon themselves to befriend Lily (Analeigh Tipton), a transfer student who looks like she may need some help manoeuvring her way through college life. Through Lily we get to experience the wackiness of the group, particularly that of Violet, whose ideas and commentary on everything from soap to men made me shake my head.
Though
Damsels in Distress
features the quick dialogue and dry, often witty humour Stillman is known for, it lacks heart – not to mention a pulse. The story rumbles along as Violet and her posse try to help the troubled, particularly those contemplating suicide (often spoken of in combination with a broken heart) until eventually, Violet herself to needs help but is unwilling to follow her own advice. Everyone here seems completely off their rocker, even Lily who stars off happy and well adjusted but soon breaks under Violet's guidance. It certainly doesn't help that the film is completely infatuated with the relationships of women and men except in this case, the individuals involved don't even come across as real people. So what the hell is the point?
Herein lies the problem: Stillman's film is occasionally humorous and some of the situations are definitely funny but there's no "in" for the audience. Stillman's previous films have worked because we could relate to at least one of the characters or at least recognize some of the situations on screen but none of
Damsels in Distress
feels real or authentic. It's one long running, elaborate joke without a punch line and though the actors try, particularly Gerwig who carries the heavy burden of being the film's pathetic queen bitch - she delivers her lines with melodramatic flare and I almost felt sorry for her - amidst the dull story, it's not enough.
If I really wanted to get worked up about it, there's lots of material to pick on, most notably the fact that these women seem interested in only one thing: finding a guy and keeping him. But arguing the merits of
Damsels in Distress
seems pointless because the movie doesn't seem to be making any points. I was bored for most of it and though there are a handful of genuinely funny exchanges and situations, the film is largely a forgettable footnote from a director who's encountered his first misstep. I'm hopeful this is only Stillman getting his feet wet and his next offering, which hopefully isn't another decade away, will be better.
You might also like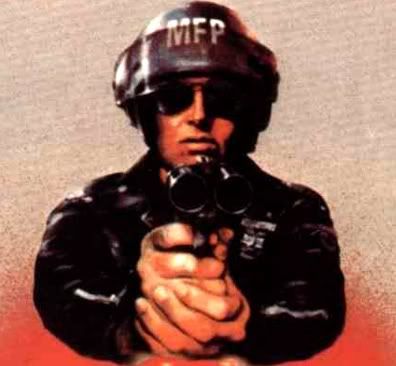 agentorange (9 years ago) Reply

How did we miss posting the trailer for this?!

I love Stillman's films... too bad this one didn't resonate.

Victoria (9 years ago) Reply

I can't disagree more with this reviewer, Marina Antunes. Damsels in Distress is a gem, another Stillman film to cherish and see again and again. Besides the charm of the talented cast (Greta Gerwig of course, but also all the others), the quick and witty dialogue, the humour and feel good energy, there are some deep reflections on life and relationships with some original and memorable lines that you just can't find in any other contemporary movie. It's a delightful movie that I look forward to see again in movie theaters.

Marina (9 years ago) Reply

Thanks Victoria. I'm happy to hear you enjoyed it but it didn't work for me at all. And I didn't find any of it "feel good" either. Sure it ends well but the road there was less than enjoyable.

Leave a comment