Latest news
Christopher Webster
[Celluloid 11.28.11]
news
webseries
Tired of the same old Christmas viewing? Looking to spend the holidays in an impressionistic nightmare world populated by characters from the cerebral fantasies of Hungarian director Pater Sparrow (
1
)? Then be sure to tune into the premiere of the three-part webseries
Aura
on December 24.
We brought you the
first teaser
back in April and now a full trailer has premiered (below).
Synopsis:
...in the city they're all knocking, and they're all ghosts!
The forthcoming webseries introduces Hermina Fátyol as Aura Hodor. It's created by Pater Sparrow, director of 2009's Stienslaw Lem adaptation, 1,and produced by his same team, Iván Angelusz & Péter Reich. It's worth noting that cinematographer Matyas Erdely is one of the most promising Hungarian D.O.Ps working. His last feature film was the successful Mexican film
Miss Bala
.
The three episodes will air for free on
youtube.com/aurahodor
over the 24, 25 and 26 of December.
Find out more info about the release
on Facebook
.
You might also like
r.i.p (11 years ago) Reply

Sparrow isn't polish he is hungarian!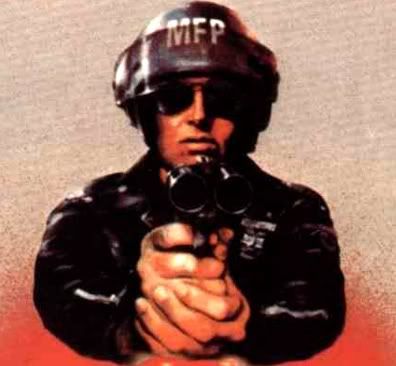 agentorange (11 years ago) Reply

Right, thanks :)

Leave a comment