Latest news
Marina Antunes
[Film Festival 07.13.11]
movie
review
news
thriller
drama
south korea
Year: 2010
Director: Chul-soo Jang
Writer: Kwang-young Choi
IMDB:
link
Trailer:
link
Review by: Marina Antunes
Rating: 7.5 out of 10
Revenge can be an ugly thing and in movies, particularly those trickling in from the east, they're a particularly popular trope. Some of the best are hugely entertaining, action packed extravaganzas but in the case of Chul-soo Jang's debut
Bedevilled
, revenge is a dish best served after settling.
It opens in Seoul with Hae-won, a beautiful woman with attitude who is asked to take a vacation. She meanders around the city for a few days before setting off to a small island where, as a child, she had spent some time with her grandparents. Nothing much has changed since Hae-won's youth and she quickly, though reluctantly at first, re-ignites her friendship with Bok-nam, a young woman who lives on the island with her daughter, her husband and her husband's family who appear to have been there since the beginning of time. Shortly after Hae-won's arrival, the story shifts focus onto Bok-nam's troubled life, the abuse she suffers at the hands of her husband and family and when series of events lead to the death of her daughter, her collapse into vengeance.
Bedevilled
is a little different than most of the revenge films that have come before in that the set-up for revenge eats up most of the film's running time, so much so that for a while, I was convinced I was watching the wrong movie. There's quite a bit of anxiety on the viewer's part as we watch the unfolding grievances against Bok-nam with the knowledge that at some point, she's going to snap. Script writer Kwang-young Choi adds a number of red herrings into the story but most notable is that of Hae-won who, for the opening 20 minutes, is at the centre of the action but disappears for most of the film's final two acts.
Because the film spends so much time on the development of the characters and the dramas of every day life for the people on the island, performances are key and Yeong-hie Seo is fantastic as Bok-nam, the suffering wife who is abused not only by her husband but by his family as well, particularly Dong-ho, Bok-nam's mother in law and essentially the head of the family. What she says is law and what she overlooks is overlooked by everyone. The role is an ungrateful one and Baek Su-ryun plays it brilliantly, seething dislike and contempt with every glance and creating a great adversary for Bok-nam when she eventually snaps.
Vengeance doesn't rear its head until the final act but when it does unleash, it does so with great wrath. Bok-nam's killing spree is epic and ruthless, leaving no one in her wake safe. The bloody, giddy violence doesn't begin until the last fifteen minutes but it's well earned. I found myself cheering for Bok-nam's revenge in a way I haven't done for any of
Bedevilled
's predecessors all because the realistic torture that Bok-nam suffers at the hands of her abusers was much more difficult to watch than her wrath unleashed.
Its set-up and focus on developing the characters in a straight forward drama, complete with social commentary on the position of women within this close knit community – which forced me to consider the implications this has for society at large - before eventually turning into a revenge thriller is likely to put a few folks off but those who like their dramas with bite,
Bedevilled
is not to be missed.
You might also like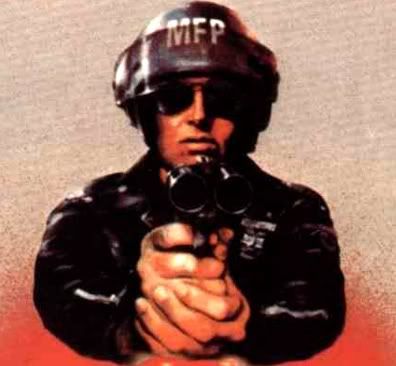 agentorange (11 years ago) Reply

Great review. I snagged a copy of this. Excited to screen it now.

Leave a comment