Latest news
Christopher Webster
[Celluloid 05.13.11]
book
thriller
adaptation
Straw Dogs is one of my favourite films and the second best movie Sam Peckinpah ever made. I tell you Rod Lurie better not mess this up and turn it into some I Spit on your Grave BS. Having said that, I'm a huge fan of James Marsden (The Box) and think he's a perfect choice to play the role made famous by Dustin Hoffman.
Straw Dogs is based on the novel "
The Siege of Trencher's Farm
" by Gordon Williams, which was published in 1969.
Synopsis:
L.A. screenwriter David Sumner relocates with his wife to her hometown in the deep South. There, while tensions build between them, a brewing conflict with locals becomes a threat to them both.
The film also stars True Blood's Alexander Skarsgård, Kate Bosworth (who I'll admit is a decent stand in for Susan George) and Dominic Purcell.
You'll miss the English setting, but go on and watch the Straw Dogs remake trailer after the break.
Straw Dogs - Criterion Collection
You might also like
Kurt (11 years ago) Reply

Straw Dogs was already quite effectively remade in Denmark by Ole Bornedal a couple of years ago, called "Deliver Us From Evil." I like Marsden, he's pretty charming and versatile as an actor, but I'm not really digging this trailer.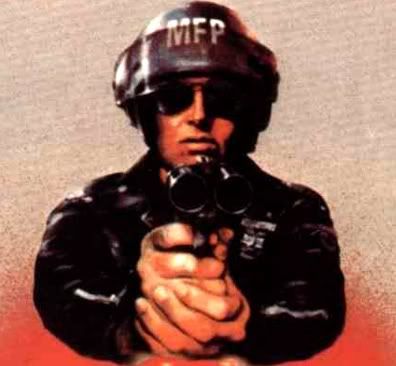 agentorange (11 years ago) Reply

I'll have to check out the Bornedal film. Was it meant to be a remake, or is it just a similar story?

Michael Allen (11 years ago) Reply

I don't understand the fascination with Screen Gems and remakes. There are thousands of writers out there with potential scripts and Hollywood continues to rinse and repeat. The argument has been made before, but I had to say it again.:) -Mike

cyclops76 (11 years ago) Reply

I think the leads will make this one work, looking forward to it.

Skinstripper (11 years ago) Reply

Beh. Not a fan. The fact that they cheapened it and made it Southerners really ruins it for me. It's always the enlightened smart fella from New England (usually with glasses) kicking ass over the ignorant Southerners.

The original was so good, and so well acted, I just don't see the reasoning behind remaking this classic. It's like remaking The Incident, or 12 Angry Men. No reason at all.

Leave a comment