Latest news
quietearth
[Celluloid 09.30.10]
movie
trailer
news
action
samurai
south korea
While it's heavy on the green screen, it's still lookin' mighty ill, but I'll pass on the gardening interlude. Thanks. Our
original post
which had a promo trailer taken down due to a C&D.
Yang the world's most deadly sword master, flees Asia to escape his bloody past and settles down in a forgotten American west town, only to get caught up in a battle for survival with local bandits.
Trailer after the break.
You might also like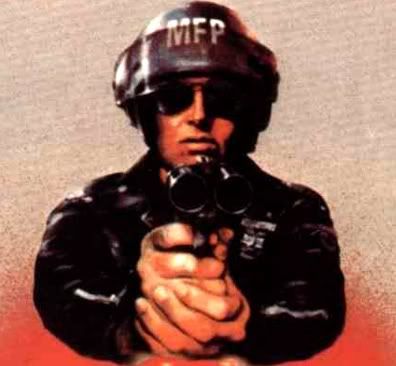 agentorange (12 years ago) Reply

This looks fantastic. Boy, Rogue + Relativity are going apeshit with the releases right now. Good on them.

Jonas (12 years ago) Reply

yeah the green screen is a bit rusty, but damn this looks like so much fun! "Ninjas, damn." hahaha :D Awesome.

Mark (12 years ago) Reply

Always thought they should bring the seventies TV show Kung Fu back as a movie, but with crazy Hong Kong action choreography and style. This ain't it - but damn, it looks like it'll suffice.

Leave a comment