Latest news
quietearth
[Celluloid 05.01.10]
movie
trailer
news
action
fantasy
About bloody time!
Summoned back to Draeganoth upon the death of his father, King Malachy discovers that Witches are responsible for the blight and disease that has destroyed his kingdom. Accompanied by his knights Erik and Jason, and, reluctantly, by self-proclaimed witch hunter Heinrich Kramer, Malachy sets off in search of the evil ones.

Overcoming obstacles such as a rogue band of thieves, witches disguised as his palace guard and red-eyed monster hyenas, Malachy and his troupe finally find the Witches. But, in doing so, Malachy uncovers the secret of his origin and the Witch who claims to be his mother - whom he must kill in order to free his people.
Clip after the break.
You might also like
Anonymous (12 years ago) Reply

just hard to get excited over typical bad tv-acting... actually overall it looks quite cheap and cheesy, compared to other shows. nice costumes though, and i like luke goss... but not enough to really be that interested in this...

Anonymous (12 years ago) Reply

I like the trailer.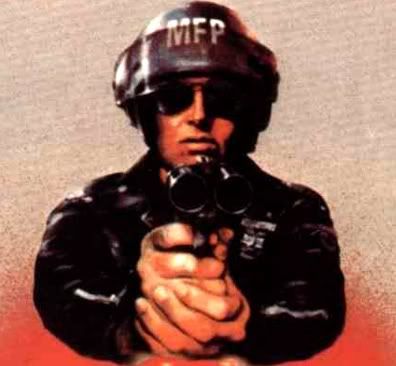 agentorange (12 years ago) Reply

Yeah, great costumes and settings. I would have liked to have seen a trailer though. Clips don't have the same impact when they are seen out of context.

Big fan of Teo and fantasy so I'm tuning in on May 22 fosho.

Anonymous (12 years ago) Reply

Reminds me of Xena and Hercules episodes. Good costumes though.

Anonymous (12 years ago) Reply

dunno... mongolian death worm looks way better

Anonymous (12 years ago) Reply

look forward to watching that

Robyn 666 (12 years ago) Reply

I haave been waiting for EVER for this movie now!! I am in for ANYTHING Luke Goss, and putting aside that he has scenes in this movie where he is half naked and tied up, I am SOOO looking forward to it! Yay Witchville <3

xino (12 years ago) Reply

seriously what is this sh*!?
director is pretty bad at directing.
No camera close face zoom?:/

SPK (12 years ago) Reply

Can't wait to see this movie. Looks like it will be exciting. Never been disappointed by Luke Goss yet.

Leave a comment