Latest news
Christopher Webster
[DVD News 04.26.10]
movie
review
dvd
horror
Year: 2009
Directors: Jon Harris
Writers: J Blakeson / James McCarthy / James Watkins
Amazon:
Link
IMDB:
link
Trailer:
link
Review by: agentorange
Rating: 7 out of 10
[Editor's note: Possible Descent spoilers. If you haven't seen the first film yet, why are you reading this anyway? Go watch it... or continue at own risk.]
How inevitable you thought a Descent sequel would be all depends on which version of Neil Marshall's original film you watched. Personally, I never would have imaged it. I saw the UK version and the way I remember it ending is with a nasty twist. You think Sarah has escaped the subterranean nightmare only to discover her escape was all in her head. She's actually lost her mind and is ready to die and be with her daughter in the afterlife. In America, this ending was truncated so that twist was edited out. It's from this version that the
Descent: Part 2
springs.
The film starts with Sarah alive and running for her life in the forest. She gets picked up by a backwoods trucker who takes her to the hospital. We find out that there is a rescue party searching the caves to find the missing girls. Once the team discovers Sarah is alive, they convince her to venture back into the caves to discover what happened and if anyone's left. The answers may surprise you.
The good news is that The Descent: Part 2 is not a cheap hack job made by someone who just had enough money to buy the name and exploit its fans. The film is actually a worthy follow-up produced by Marshall and directed by the original editor of The Descent, Jon Harris. In fact, pretty much the entire crew is back for this sequel. Sam McCurdy's on cinematography, Simon Bowles is back on production design and David Julyan has even written the sequel's score. So, if you were a fan of the original film you really couldn't ask to be in better hands. The film is also shot 2.35:1 and has the same color process as the first one, so both films blend really well together. You could literally watch them back to back and it would feel like one movie.
The bad news is, if you were asking yourself if a sequel could really bring anything all that new to the table story wise, the answer is a resounding not really. The film takes us back to the caves and gives us plenty of crawler craziness and claustrophobia, but it still feels like a journey we've been on before.
To be fair to the writers, their intention was not to re-invent the wheel. Harris decided early on that going the
Aliens
route and sending in the heavy artillery would just be silly and not in keeping with the feel of the first film. And, I would agree on that front. However, part of me wanted a revelation or two about the crawlers themselves. The cave system has expanded somewhat, but the only new bit of info about the crawlers is where they all take a crap. Well, there's one other tiny revelation at the end, but it's not all that fresh for the horror genre.
The cast has expanded to include a couple male characters and, while the acting is all decent, part of me misses the all-girl dynamic of the first film. It was just such a tasty riff on male centric 70's wilderness horrors like
Deliverance
or
Southern Comfort
.
Horror fans will be pleased to know that verily the blood doth flow in The Descent: Part 2 and we get just as many creature kills and human casualties. Part of the reason for this is that Sarah knows the crawlers' weakness. They can't see and can only hunt by sound. While this gives the humans and advantage at times, it also detracts somewhat from the overall menace of the film. At the end of the day, I would say that Descent 2 is a gorier and meaner film than the first, but not as primal or genuinely scary.
Wherever you stand on the film, pretty much any Descent fan can be confident when picking up this DVD. For a film that has a lot of darkness too it the blacks are a rich black and the film looks great. The DVD also has a lengthy making-of doc that features interviews with all the principles including Marshall, the writers and director. There is also a fascinating commentary.
You might also like
redgiantfilms (13 years ago) Reply

Cool, heard bunch of different things about his one. First one was so fresh at the time, be tough to top it. But I'm gonna check it out.

donc48 (13 years ago) Reply

This is s DVD I might get the original was great I really wanted to see this one but never got around to it. It's disappointing no major revelations came out about the crawlers they may be saving that for future movies. It would be nice that if there is a part III they would go in a different direction something fresh thanks again for the info.

Travis (13 years ago) Reply

The best Horror sequel since Aliens(1986)
I cannot WAIT until tomorrow to just rush to my nearest Video store & get my copy.
The Descent:Part 2 & Avatar are the best films to get on DVD this year

Anonymous (13 years ago) Reply

Sorry to be a wet blanket, but i found this sequel inferior in every way. I had none of the feel of the original and falls squarely into the sequel also ran category. Add in poor scripting and stereotyped characters that make totally ridiculous and stupid choices not to mention a tacked on ending that made no logical sense other than to put a "twist" that has also been used far to often lately in horror movies. I would almost recommend skipping this poor cousin and remember what was good about the original. This is a been there , done that sequel that deserves its straight to dvd status and is best forgotten quickly.

Cletus (13 years ago) Reply

Not a particularly good (or bad) movie. Disappointing compared to the original. I was expecting more of a pursuit beyond the caves thriller, but it's really just a set-up for a Descent 3. And if I told you the "revelation" at the end, you'd know all you need to know for the next one...

trogen (13 years ago) Reply

good night in movie! 7/10 fair score

Maniloup (13 years ago) Reply

Where the first film only used any available light from cameras, headlamps etc, the second seems to have employed football stadium halogens. Not surprised the Crawlers are blind!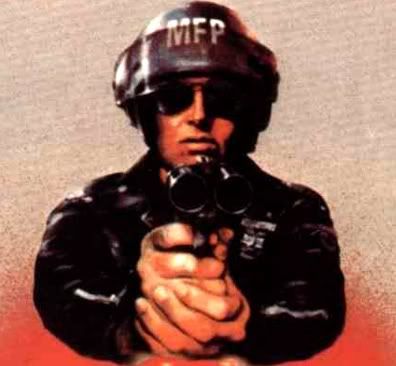 agentorange (13 years ago) Reply

@Maniloup

Agreed. The lighting is not as good. too light in parts which maybe explains why it feels less primal of an experience.

Vastarien202 (13 years ago) Reply

I laughed all the way through it.
There's a perfect WTF moment when the spelunker's daughter gets trapped in a rockfall. The monsters approach and climb all over the pile of stones, while she puts her hand out to get an idea of what might be going on. The nearest beast plops a massive gob of white snotty goo in her hand, and she says: "Daddy?"
I am totally serious. I laughed so hard, I almost peed! It's worth it just for that scene.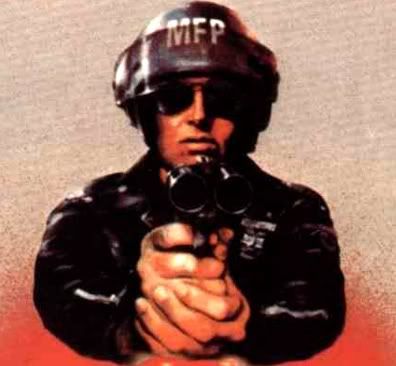 agentorange (13 years ago) Reply

@ Vastarien 202

I thought she was saying "daddy" too but she's actually saying "Danny." Note to budding screenwriters: Maybe stay away from calling characters Danny.

Silvi (10 years ago) Reply

Greetings! This is my first comment here so I just waetnd to givea quick shout out and tell you I truly enjoy reading through your posts.Can you suggest any other blogs/websites/forums that go over the same subjects?Thanks a ton!

Leave a comment