Latest news
quietearth
[Celluloid 02.10.10]
movie
trailer
news
action
fantasy
As a fan of Shyamalan's later work including Lady in the Water and the Village (I didn't care for his earlier stuff) I can say this looks pretty dang sweet.
The story follows the adventures of Aang, a young successor to a long line of Avatars, who must put his childhood ways aside and stop the Fire Nation from enslaving the Water, Earth and Air nations.
Trailer after the break.
You might also like
JackCrow (13 years ago) Reply

IMHO this'd look way better if it was done by Chinese.
This way the fx look good, but the action is a bit bland, and misses the Asian element.
Big words, and dramatic "look" of tension ( i.e. putting a mere helmet), are an instant fail.

Ben Austwick (13 years ago) Reply

I don't like the look of this but then I'm not really M Night's target audience, I haven't liked anything of his since Unbreakable. I wish he'd make something subtle like that or The Sixth Sense again though...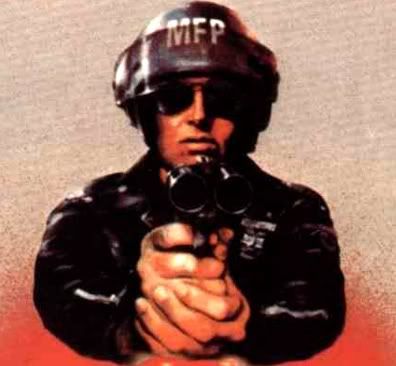 agentorange (13 years ago) Reply

I'm surprised at how good this actually looks. Whether it's a good film, I don't know. I don't know the source material.

It also feels like M. Night trying to get in good with the studio system again after a couple of real flops at the box-office.

aaron (13 years ago) Reply

looks like another expensive flop, but then again i'm not a 13-year-old boy...
how is it that shyamalan keeps getting these high profile gigs?

Anonymous (13 years ago) Reply

After Lady In the Water and The Happening, MNS should be taken away in chains to let other directors have a chance.

Anonymous (13 years ago) Reply

Why the generic WASPy kids from central casting?

Anonymous (13 years ago) Reply

This looks ok but they should have did asian or chinese charcaters && where the hell is Toft how yuh qonna an avatar air bender movie without toft?

Leave a comment