Latest news
Marina Antunes
[Celluloid 11.19.09]
trailer
news
drama
It's been a few years since I've seen any of French filmmaker Patrice Chéreau new films though I was quite taken with his early 90's offering
Queen Margot
, a film which isn't exactly historically accurate but well worth a look. Chéreau has continued to work but none of his films have caught my attention until now with the trailer for his newest offering, a relationship drama titled
Persecution
(
Persécution
).
The film stars Charlotte Gainsbourg, who already delivered an excellent performance this year in Lars von Trier's
Antichrist
(
review
), as Sonia and Romain Duris as Daniel, a couple sharing a love/hate relationship. When a mysterious man (played by the great Jean-Hugues Anglade) turns up in Daniel's apartment, he assumes it's a one time event organized by Sonia but when Sonia breaks up with him and the mysterious man is still harassing Daniel, a whole new set of questions arise most notably who is this man and what does he want?
There's not a doubt in my mind that Gainsbourg and Duris rock these performances and Chéreau seems to be on the ball as far as the production is concerned. The trailer suggests a dangerous and mysterious game and not simply a tale of romance gone sour.
Trailer after the break.
You might also like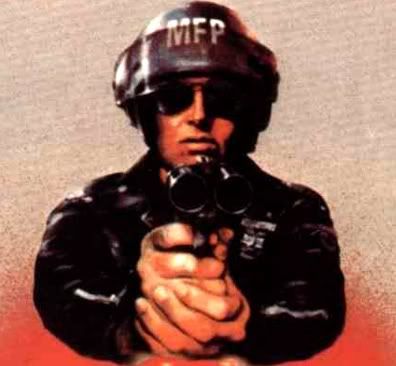 agentorange (12 years ago) Reply

Charlotte fans may be interested in seeing her new music video with Beck here:

http://www.charlottegainsbourg.com/video55.php

yerel haber (12 years ago) Reply

a film about the different films is not known ... .. I recommend tracking non

Leave a comment