Latest news
Christopher Webster
[Celluloid 11.16.09]
movie
news
script
comedy
Wes Anderson is like the Sex Pistols for me in that I may not listen to their stuff that much anymore, but it would be pretty dumb to downplay their importance to the evolution of popular music history. So like the Sex Pistols, I'll always have a soft spot for Anderson's work no matter how my tastes shift.
This is probably why after reading an interesting mini-review of Anderson's latest screenplay,
The Rosenthaler Suite
, which is an adaptation of Patrice Leconte's 2006 French film,
Mon Meilleur Ami
("My Best Friend"), over at
The Playlist
, I thought I'd help bring it to everyone's attention.
The word on the script is mostly good, though the reviewer admits Anderson's obsession with wardrobe and style minutia "can be stifling," and that the first half of the script feels a lot like his Darjeeling Limited era. He suggests handing it over to someone like Roman Copolla to direct (which would be awesome as
CQ
is one of my all time favorite films) as there is potential that might shine though under the guidance of less obsessive hands.
You might also like
Anonymous (12 years ago) Reply

Check this out, too.
http://www.deathandtaxesmagazine.com/?p=2729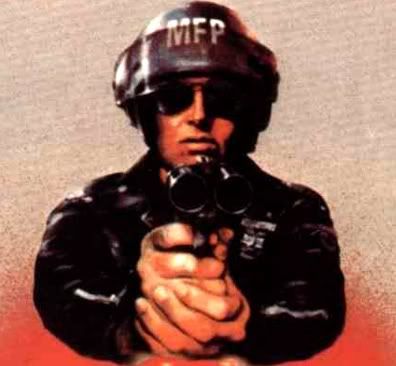 agentorange (12 years ago) Reply

Awesome, thanks. But man, hearing that song come out of Jarvis makes me cringe a little. Sorry.

Leave a comment