Latest news
quietearth
[Cathode Ray Mission 06.26.09]
post apocalyptic
news
When you say Spielberg (a Dreamworks exec), I'm automatically wary. Sure, he can make a big budget hollywood flick.. but throw in Noah Wyle from ER on an untitled alien-invasion TV show set for TNT and I'm thinking Hallmark channel. Enough cynicism, here's what
THR
is reporting:
The project, written by Robert Rodat from an idea he conceived with Spielberg, is set shortly after aliens have wiped out most of the human population. Wyle will play the leader of a ragtag group of soldiers and civilians who struggle against the occupying alien force.
Dreamworks will be producing the pilot.. No word if Spielberg is actually involved. I seriously hope not. More as it comes!
You might also like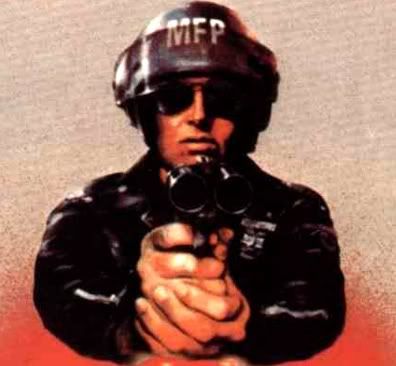 agentorange (13 years ago) Reply

Love the premise, and you know Spielberg can kick out the jams when he wants to. "Band of Brothers" is still quite amazing, so lets hope this'll have a similar edge to it.

rek (13 years ago) Reply

Spielberg pulled it off with Taken, so I'll give him the benefit of the doubt.

Leave a comment