Latest news
Christopher Webster
[Celluloid 06.19.09]
movie
news
poster
horror
thriller
Paul Scheuring, creator of "Prison Break" is currently in development on a remake of Oliver Hirschbiegel's fantastic underground thriller,
Das Experiment
(2001).
If you've never seen the original, I'd highly recommend checking it out. In it, 26 men are chosen to participate in the roles of guards and prisoners in a psychological study that ultimately spirals out of control. I think the film is even based on a real, and quite infamous, psychological study that went down many moons ago.
Here is the first one sheet for the film which I think is pretty effective. Not sure what the tattoos are really all about. A hangover from Scheuring's Prison Break days perhaps?
UPDATE:
Variety
is now reporting that Adrien Brody, Forest Whitaker, Elijah Wood and Cam Gigandet are all attached to the remake. What a fantastic cast! All of a sudden the prospects of this remake are looking pretty good.
You might also like
JackCrow (13 years ago) Reply

Doubt he will exceed the original, which is a good movie, showing true human - power trip nature.
Tattoo's must be a leftover from prison break they paid handsomely, so why waste.
US directors, these days, fail.

Anonymous (13 years ago) Reply

It's based on the Stanford Prison Experiment, conducted by Professor Philip Zimbardo in 1971. We had to study it for psychology A-level and it was very scary indeed. Naturally, there's also been a reality TV version.

quietearth (13 years ago) Reply

Brody is seriously going down hill and this looks like a recipe for disaster.. Whitaker is awesome but he always picks garbage.

Enough of the bloody remakes!

bad dog (13 years ago) Reply

The German version was an amazing film, really well done. Here's a website where you can learn more about the real Stanford Experiment the film is based on:

http://www.prisonexp.org/

Here's another interesting experiment, the Milgram Experiment:

http://en.wikipedia.org/wiki/Milgram_experiment

Interesting book about why good people do evil things:

http://www.lucifereffect.com/

We're all engaged in this now as we normalize torture for political reasons.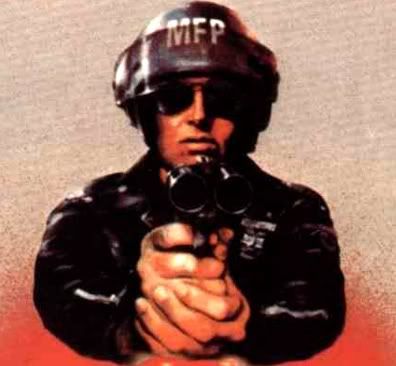 agentorange (13 years ago) Reply

Thanks for the links bad dog!

Leave a comment