Latest news
quietearth
[Celluloid 04.20.09]
movie
news
drama
While I know very little about the mod subculture which originated in London in the late 50s and peaked in the 60s, I do love this trailer. A bit slow to start, it's well shot and of course very fashionable. Believe it or not it's an American film by E.E. Cassidy whose breaking out his feature length debut and it's looks nothing short of spectacular. Special thanks to reader
loem
for the heads up!
Sadie's art is her photography. Nico's art is her life. Together they explore Britain's 60's mod culture of music, fashion, drugs and vintage scooters in contemporary Los Angeles. Sadie observes the world through the lens of her 35 mm camera, but everything changes when she meets Nico, the new "mod" girl who was born with Milroy's disease that causes her to have abnormal swelling in her foot. Nico doesn't hide her disability, in fact she loves the spotlight. Sadie is drawn into Nico's thrilling world of aesthetics where Sadie learns about herself and who she really is.
Trailer after the break. NSWF!
Official website
You might also like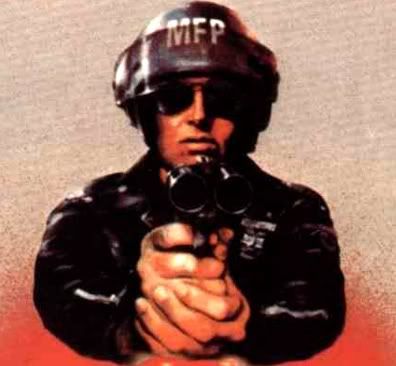 agentorange (13 years ago) Reply

Well I know A LOT about the Mod scene and this looks pretty great. it's no Quadrophenia second coming but what are you gonna do right.

Starting the trailer with The Small Faces? Priceless.

wolfeyes (13 years ago) Reply

Did you catch the awkward stairway homage to Band of Outsiders? I hope that dance is their mode of travel when they're not on scooters. I think there was also an homage to Wild Things...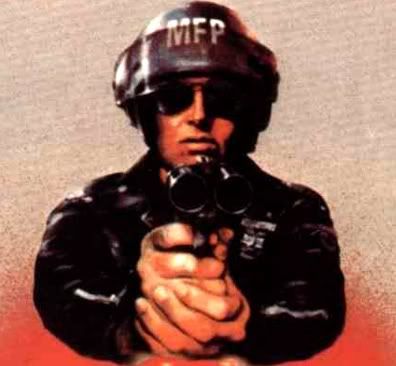 agentorange (13 years ago) Reply

I did notice that and awkward Godard is exactly what I thought about. This trailer is a little bit awkward actually but there's something sort of cool about it.

Bob Doto (13 years ago) Reply

Hey, AO I was about to start my post the exact same way! I think I spent every pre-legal-to-drink weekend sloshed on screwdrivers in a suit and tie dancing to Northern Soul in a 21-and-up club in Philly. I had a Lambretta. The engine was seized. Never got to ride it, so... this film will make me very happy.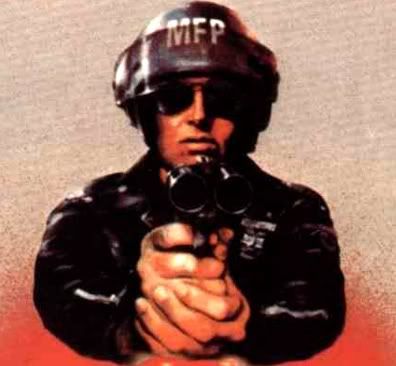 agentorange (13 years ago) Reply

Heh, nice. I was always a little too poor to buy a scooter but always desperately wanted one. To make up for it I used to DJ scooter rallies. At least then I could show up with head held high. 60s soul and freakbeat was my bag.

Nuggets 1 and 2 boxed sets and a copy of Ugly Things magazine under one arm was a must.

loempiavreter (13 years ago) Reply

Haha cool, I collect Northern Soul and Freakbeat too (add some early British R&B tracks and my obsession for jamaican music... Early Reggae, Rocksteady, Ska0). Although i'm not really a mod, more a Suedehead/Smart Skinhead.

Bob Doto (13 years ago) Reply

Ahhh... the suedehead. I love that moniker. Loem. I've got a HEALTHY catalog of reggae 45s, we are soul mates.

AO, I bought the scoot for $400 off someone who had no idea what it was other than taking up space in his barn. Thinking I could fix it (WHAT) it sat in my house leaking gas, ne'er to be ridden. Anyway, sold it 2 months later for $750. Bing!

Leave a comment