Latest news
quietearth
[Celluloid 02.13.09]
movie
news
horror
action
vampires
Thanks to our friend Ulrik over at
AHT
for the heads up on the first teaser (and pretty much first anything) for
Blood: The Last Vampire
! We've all been waiting on this one for a while and the footage surely does not dissapoint, in fact it looks fantastic.
On the surface, Saya is a stunning 16-year-old, but that youthful exterior hides the tormented soul of a 400-year-old "halfling." Born to a human father and a vampire mother, she has for centuries been a loner obsessed with using her samurai skills to rid the world of vampires, all the while knowing that she herself can survive only on blood like those she hunts. When she is sent onto an American military base in Tokyo by the clandestine organization she works for, Saya immediately senses that this may be her opportunity to finally destroy Onigen, the evil patriarch of all vampires. Using her superhman strength and her sword, she begins to rid the base of its evil infestation in a series of spectacular and elaborate showdowns. However, it is not until she forms her first human friendship in centuries with the young daughter of the base's general that Saya learns of her greatest power over Onigen may well be her ability for human connection...
Teaser after the break.
You might also like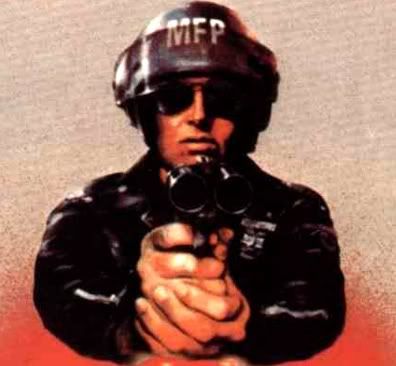 agentorange (13 years ago) Reply

My sister's a massive anime and vampire nut and she's been going on and on about this remake. She seemed into the teaser so I'll second the motion based on her expertise on the original product, not mine.

Because you guys already know I love this s#!%!

G.H. (13 years ago) Reply

I remember the vampire in the anime looking pretty cool; hope the ones in this measure up, its hard to tell from the one second blip in the teaser.

unfun (13 years ago) Reply

Oh man this is one of the animes I actually really liked and the footage looks actually like it'll live up (okay, more like surpass) the anime.

Leave a comment