Latest news
quietearth
[Celluloid 07.31.08]
post apocalyptic
movie
news
Sometimes I wonder if reporting on EVERY single post apocalyptic film isn't a detriment here, especially with the likes of this no-name sequel to the Kairo remake, Pulse. While watching this, I'm wondering what the hell Dimension is trying to do here, turn people off to this? This clip is horrible, couldn't they have picked something better? For real, hurry up with the goodness folks or nobody is going to watch this (well except for me).
Here are some really bad stills and a synopsis
for the film we reported on last week, and you can watch the
clip here
. Ugh.
You might also like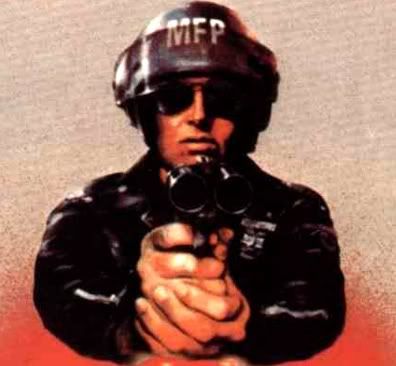 agentorange (13 years ago) Reply

Argh, what a shame... why Jamie, why?

Asta77 (13 years ago) Reply

Jamie has stated in interviews that he chose to do the film because it fit into a hiatus while filming BSG and it was an opportunity to be the lead in a film without having the pressure that goes along with that since this would be a low profile release. I do question Dimension Extreme's marketing of the film. Jamie's name is on the DVD cover and he was at Comic Con to promote the film, yet they don't include him in the promo clip or most of the publicity stills.

Leave a comment