Latest news
Christopher Webster
[Celluloid 07.09.08]
movie
trailer
news
horror
Yahoo is currently hosting the full theatrical trailer for the upcoming zombie flick Quarantine and I must say I'm very impressed with how faithful it looks to [REC], it's phenomenally successful Spanish counterpart. Besides using the same handheld style that made [REC] so intense, the Quarantine team have used building sets that look exactly like those from [REC], while the building's infected tenants looked hauntingly familiar. Quarantine is currently skedded to drop on October 10th. Trailer and synopsis after the break.
Television reporter Angela Vidal (Carpenter) and her cameraman (Harris) are assigned to spend the night shift with a Los Angeles Fire Station. After a routine 911 call takes them to a small apartment building, they find police officers already on the scene in response to blood curdling screams coming from one of the apartment units. They soon learn that a woman living in the building has been infected by something unknown. After a few of the residents are viciously attacked, they try to escape with the news crew in tow, only to find that the CDC has quarantined the building. Phones, internet, televisions and cell phone access have been cut-off, and officials are not relaying information to those locked inside. When the quarantine is finally lifted, the only evidence of what took place is the news crew's videotape
.
Watch the first teaser
here
You might also like
sonaboy (14 years ago) Reply

good trailer - if i didn't know it was a reboot of [REC] i'd be much more excited about it.

I'm kind of miffed that [REC] isn't being marketed in the US yet. I've checked back at Netflix for even a mention of a release date and they have no record of the movie. Amazon isn't selling it here either. So I guess I won't be able to see the source movie before I see the remake. too bad.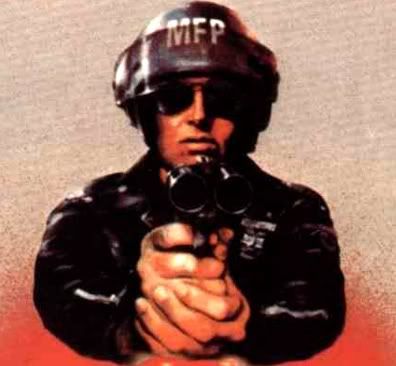 agentorange (14 years ago) Reply

Well, depends how you feel about paying overseas shipping.

http://www.amazon.co.uk/Rec-Paco-Plaza/dp/B0017S66JI/ref=sr_1_1?ie=UTF8&s=dvd&qid=1215622624&sr=8-1

Anonymous (14 years ago) Reply

looks like an EXACT copy of the original which is lame because it looks like a copy of the original scene for scene.
Shows no originality or talent.
A remake that looks quite good is Mirrors cause it looks different

quietearth (14 years ago) Reply

this almost like a straight copy.. I'll still watch it but I'm not gonna like it!

Michael (14 years ago) Reply

ioffer.com has inexpensive copies of REC. Very intense movie.

Olivier (14 years ago) Reply

Can somebody explain me why they do an remake of REC?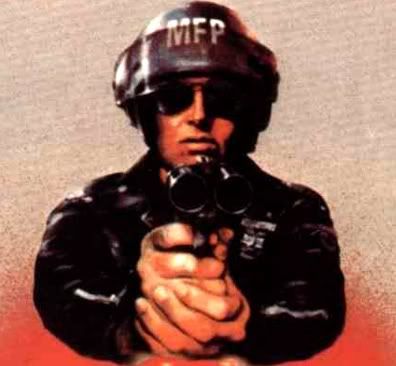 agentorange (14 years ago) Reply

Because American's can't just sit around and let other countries have successful films. They have to cash in on their original ideas (read: Timecrimes and Quarantine).

Leave a comment