Latest news
quietearth
[Celluloid 06.26.08]
movie
news
horror
We've been following the sequel to the film
Baby Blood
for a while now, including some exclusive pics we got from the post-team thanks to our friend in France, James L. Frachon, and I for one have been quite excited. The trailer looks wickedly B-delicious and certainly does not disappoint, in fact it's NSFW! It has plenty of torture scenes, including the sawing of digits, so hold your lunch ladies.
"Several years after a terrifying and traumatic experience, Yanka has to face her old demons again. She has become a mom, a wife and a police inspector. Meanwhile some mobsters have arrived in town, many ravaged bodies are found. Is there a link? But the serial killer seems to be a cannibal and the bodies have evil marks. Yanka has a strange feeling… Definitely, something has come back, something is approaching, something is looking for her… This time she is not alone, but will her family or her police team be able to save her?"
Link to trailer after the break.
Lady Blood trailer
You might also like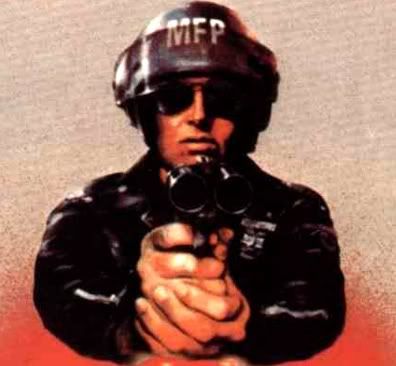 agentorange (13 years ago) Reply

Woah... never saw Baby blood but man does this looks intense.

Gerard Mondieux (13 years ago) Reply

I miss the atmosphere of the original. This one looks cheapier and silly.

zerousy (12 years ago) Reply

Where the hell can I see this movie? I have no clue where to watch it or buy it. It looks like a promising sequel to the first movie.

Leave a comment