Latest news
quietearth
[Celluloid 06.14.08]
movie
news
action
Twitch
got the scoop that French action hit District B13 will be getting a sequel, and not only that, but it starts shooting next month. Luc Besson will again write the script but with Patrick Alessandrin directing instead of Pierre Morel. For those who missed the original, it's set in the near future where all of Paris' ghettos have been walled in. Some crime boss gets a nuke and a tough cop goes in to save the day. It has some seriously tight action, and yes, the French do make good flicks. You can check out the trailer for the first after the break.
You might also like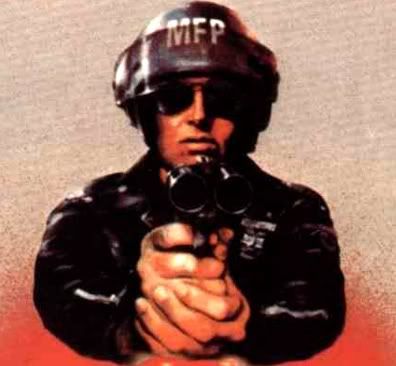 agentorange (14 years ago) Reply

Aww yeah, this is some sweet news to back to. District 13 was like Escape from New York meets XXX on meth (which is a good thing).

For everyone's talk about "Grindhouse" this and "Gindhouse" that, Luc Besson's Europa Corp. is probably the only big production company worthy of the title. These guys know how to grind out high octane, adrenaline fueled, high concept actioners like nobody else. Keep 'em coming boys!

sonaboy (14 years ago) Reply

as long as the film's writers and producers understand that there needs to be about 8 more sequences like the opening scene with lots of rooftop maneuvering and using buildings as weapons to fight thugs. THAT'S the way you do it.

Leave a comment