Latest news
quietearth
[Celluloid 05.14.08]
movie
news
action
samurai
There really isn't anything available on this film except some poster art, a writer, and an EP, so I'll share with you what I know. Gary Young is writing this, he's known for Spivs, The Last Drop, and most recently The Tournament which has yet to drop. The executive producer will be Gina Fegan, and the sales agent will be AV pictures, who is behind some great looking films like Flick and Lesbian Vampire Killers. As the production company got back to me but is unwilling to give up anything further at this point, we can guess about the plot based on the title. Is it a samurai madam who runs a whorehouse? Does she loose her brood and has to exact revenge? Is it possibly a western considering they are coming back en vogue? I don't know, but I'm intrigued! We'll let you know more as we get it.
You might also like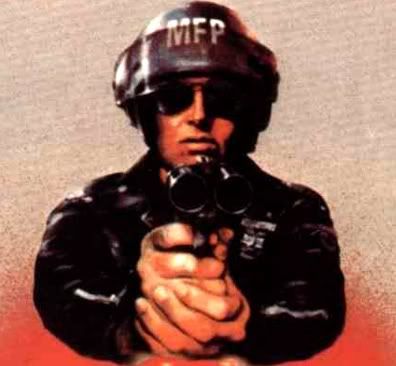 agentorange (14 years ago) Reply

Gary Young is a pretty fresh talent. It seems like we've been waiting on the tournament forever. Not sure what the deal is there but I love the premise and the cast. Madam Samurai will definitely be staying on the radar.

Leave a comment