Latest news
Hal MacDermot
[Celluloid 04.02.08]
movie
news
scifi
fantasy
steampunk
Steampunk fans take note: The Hollywood Reporter reveals that Shekhar Kapur (Elizabeth) has just signed on to direct Larklight: "set in a Victorian-era universe in which mankind has been exploring the solar system since the time of Isaac Newton, the story revolves around a brother and sister (the Mumby family) who team with a band of renegade space pirates to save the world from destruction at the hands of a madman." That most excellent scribe Steven Knight (Eastern Promises) will adapt Philip Reeve's 2006 novel of the same name. BTW "Larklight" refers to a huge mansion that orbits around the earth and moon. Sounds like it could be fun to me, but please: no midgets to play space pirates and no random talking animals (or magic rings either). It's rumored that Thomas Sangster (Sam in Love Actually) is attached as the brother. Actually, he's also rumored to be up for the leading role in the Tintin project, so I guess he's hot in town. The budget is a whopping $200 million: don't mess it up guys.
via
Cinematical
You might also like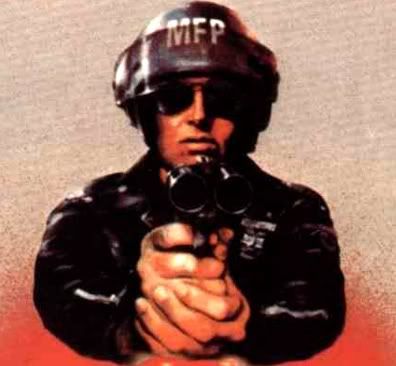 agentorange (14 years ago) Reply

Personally I'd love to see a film like this spur a Steampunk frenzy. There's just not enough steampunk outside of Anime these days.

Leave a comment